The chosen consortium consists in three partner institutions and a faculty of a university from a Widening country: ICJP/FDUL, UniGe, US, and, on the one hand, and BGL, on the other hand. These partner institutions have been chosen on three main basis: 1) each one of them mainly represents a different academic specialisation and expertise in foundational topics of law; while 2) each one of them also has team members who are also highly competent in those other partner's specialisations; and 3) all three of them represent solid expertise in general administrative and logistics management and know-how, as well as in particular research project creation, management, and development (see Application Form A – Section 2, Participants).
---

(I) Instituto de Ciencias Juridico Politicas da Faculdade de Direito da Universidade de Lisboa
The Lisbon Legal Theory Group is hosted at Lisbon Public Law/ICJP, an R&D unit within the University of Lisbon School of Law, that since 2020 was acknowledged as the top legal research unit in Portugal by its «Excellent» classification awarded in the international evaluation conducted by the Portuguese Research Council (FCT). The Lisbon team is led by Prof. David Duarte (associate professor) and involves six other members, including legal researchers and research administrators: Prof. Pedro Moniz Lopes, Dr. Jorge Sampaio, Dr. Ana Escher, Dr. Sara Azevedo, Dr. Ana Moutinho and Dr. Susana Mendes. All academic members have been publishing recently in the fields of legal theory and analytical jurisprudence. Prof. Duarte has been publishing in different areas such as law and language, legal positions, proportionality, analogy, legal epistemology or conflicts of norms and their logical explanation; Prof. Moniz Lopes published in the fields of interpretation, defeasibility, principles and rules, and legal epistemology; Dr. Sampaio has been publishing in the areas of law and language and balancing; Dr. Escher also publishes in the area of law and language, namely linguistic indeterminacy; Dr. Azevedo, has been publishing in the areas of normative conflicts and fundamental rights. The research support unit in Lisbon includes an experienced researcher in the fields of science policy and management, Ana Moutinho, and Susana Mendes, a project officer with over 10 years' experience and a master's degree in the specific field of research management. Lisbon Public Law runs an innovative and interdisciplinary research program anchored in high-quality teaching, a commitment to enhancing the social impact of knowledge, and an active intergenerational research policy.
---

(II) University of Genoa
UniGe's team is led by Prof. Pierluigi Chiassoni, full-time professor and a leading figure in analytical philosophy of law, that has extensively written on general theory of law, theory of legal interpretation and argumentation, logical forms of judicial reasoning, and law and language. The UniGe team is composed by both academic and administrative members. UniGe's team academic members are Prof. Giovanni Battista Ratti (full-time professor), Prof. M. Cristina Redondo (full-time professor), Prof. Andrej Kristan (associate professor), Dr. Alessio Sardo (senior lecturer), and Dr. Julieta Rabanos (postdoc researcher). Prof. Ratti has extensively lectured and written on law and logic, deontic logic, and theory of legal interpretation; Prof. Redondo has extensively lectured and written on theory of interpretation, theory of argumentation, legal and moral theory, and practical reasoning; and Prof. Kristan has extensively lectured and written on jurisprudence and philosophy of language, legal argumentation, and law and language. Dr. Sardo has extensively lectured and written on legal and constitutional theory, legal interpretation and argumentation, pragmatics of normative discourse, and contextualism. Dr. Rabanos has lectured and written on general theory of law, legal interpretation and legal reasoning, and authority of law. UniGe team's administrative members are Claudia Sanguinetti and Mariapaola Moreno from UniGe's European Union Research Office, both experts in the promotion and exhaustive support for participation in the main EU R&I programmes.
---

(III) University of Surrey
Surrey's team is led by Dr. Hrafn Asgeirsson, reader in Philosophy of Law and co-director of the Surrey Centre for Law and Philosophy; he has extensively lectured and written on legal normativity, the legitimacy/authority of law, legal obligation, and law and language. The Surrey team is also composed by both academic and administrative members. Surrey's team academic members are Prof. Veronica Rodriguez-Blanco, Dr. Kenneth Ehrenberg, Prof. Dennis Patterson, Prof. Bebhinn Donnelly-Lazarov, Dr. Stephen Bero, Dr. Ambrose Lee and Dr. Christopher Taggart. Prof. Rodriguez-Blanco has extensively lectured and written on legal authority and normativity, theories of intention, responsibility and practical reason, and philosophy of action. Dr. Ehrenberg, co-director of the Surrey Centre, has also extensively lecture and written on legal authority and normativity, reason-giving in law, and legal validity, while Prof. Patterson is a leading expert on law and neuroscience, as well as intention in law. Prof. Donnelly-Lazarov expertise is on intentional action, mind, reason, and criminal law, as well as Dr. Taggart who specialises in action theory and philosophical topics in criminal law. Dr. Bero expertise focuses on philosophy of law and moral philosophy in relation to private law, and Dr. Lee specialises in political and legal theory, political and legal philosophy, and criminal law. Surrey team's administrative members are Catherine Ulmer, research facilitation officer from the Faculty or Arts and Social Sciences, and Maria Sega-Buhalis, EU Research Development Manager.
---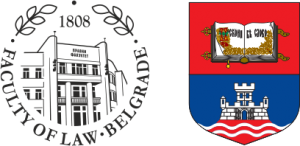 (IV) Faculty of Law University of Belgrade
Belgrade team is led by Dr. Miodrag Jovanović, full-time professor with extensive publication record both in Serbian and in English, specializing in multiculturalism, federalism, and philosophy of international law. The team is composed of academic and administrative members. Academic members are: Associate professor Bojan Spaić, Associate professor Goran Dajović, Assistant professor Miloš Zdravković, teaching assistant Mila Đorđević, PhD student Ana Zdravković, PhD student Sava Vojnović. Bojan Spaić has written about legal hermeneutics, legal interpretation, epistemic authority. Goran Dajović has published about contemporary legal positivism, legal methodology and legal argumentation. Miloš Zdravković specializes in natural law theory, and history of legal thought. Mila Đorđević is doing her PhD in social-legal theory with an emphasis on the work of judges within the Serbian judiciary. Ana Zdravković is doing her PhD on the topic of absolute human rights, dealing with the logical structure of absolute rights and legal reasoning with absolute rights. Sava Vojnović did his MA in continental philosophy of law, the work of Robert Alexy, with naturalization of jurisprudence as the main topic of his PhD. Belgrade's administrative team members are Vanja Eror, chief librarian of the BGL with administrative experience in EU projects, Petar Pavlović, chief IT officer, Miona Vukanić, legal service officer and Snežana Vujović, financial officer.
The interrelated nature of the foundational topics of law requires simultaneous input from recognised experts in logic, language, and practical reasoning, which can be found in each one of the Consortium's partner institutions. This simultaneity allows for strong integration of approaches, as well as the possibility to offer the target groups (especially, Belgrade scholars) a wider, non-fragmentary, complemental knowledge on all three foundational topics. Moreover, the participants of this Consortium have already collaborated in different initiatives before, either bilaterally or collectively and at an institutional and/or personal level. This guarantees a strong consortium basis, upon which ALF Project aims to encourage new cooperation, widen the existent research circles, and creating new ones where participation both from senior and especially young researchers will not only be welcome but also particularly encouraged. Regarding the latter, ALF Project will provide unique opportunities for early-stage researchers (especially, from Belgrade and Serbia) to receive training both on fundamental topics of law and on research best practice from top-class EU senior counterparts. The initial work carried out in WP3, WP4 and WP5, which focuses on exploring the state of art on every foundational topic of law (paying particular attention to the BGL developments –or lack thereof– in those areas), will provide a firm foundation for the development both of follow up research (see WP3, WP4 and WP5) and of innovative autonomous research (see WP6). The outputs of this work, founded based on knowledge exchange and transfer between cooperating institutions, will also allow for laying out a research agenda for future research and on the formulation of research questions and research cooperative methods to carry it on. For these reasons, both participants at an individual level and the consortium have strong capacities not only to successfully carry out the ALF Project but also to establish solid academic and logistic foundations that will make the benefits and outputs of ALF Project long surpass the lifespan of the project.